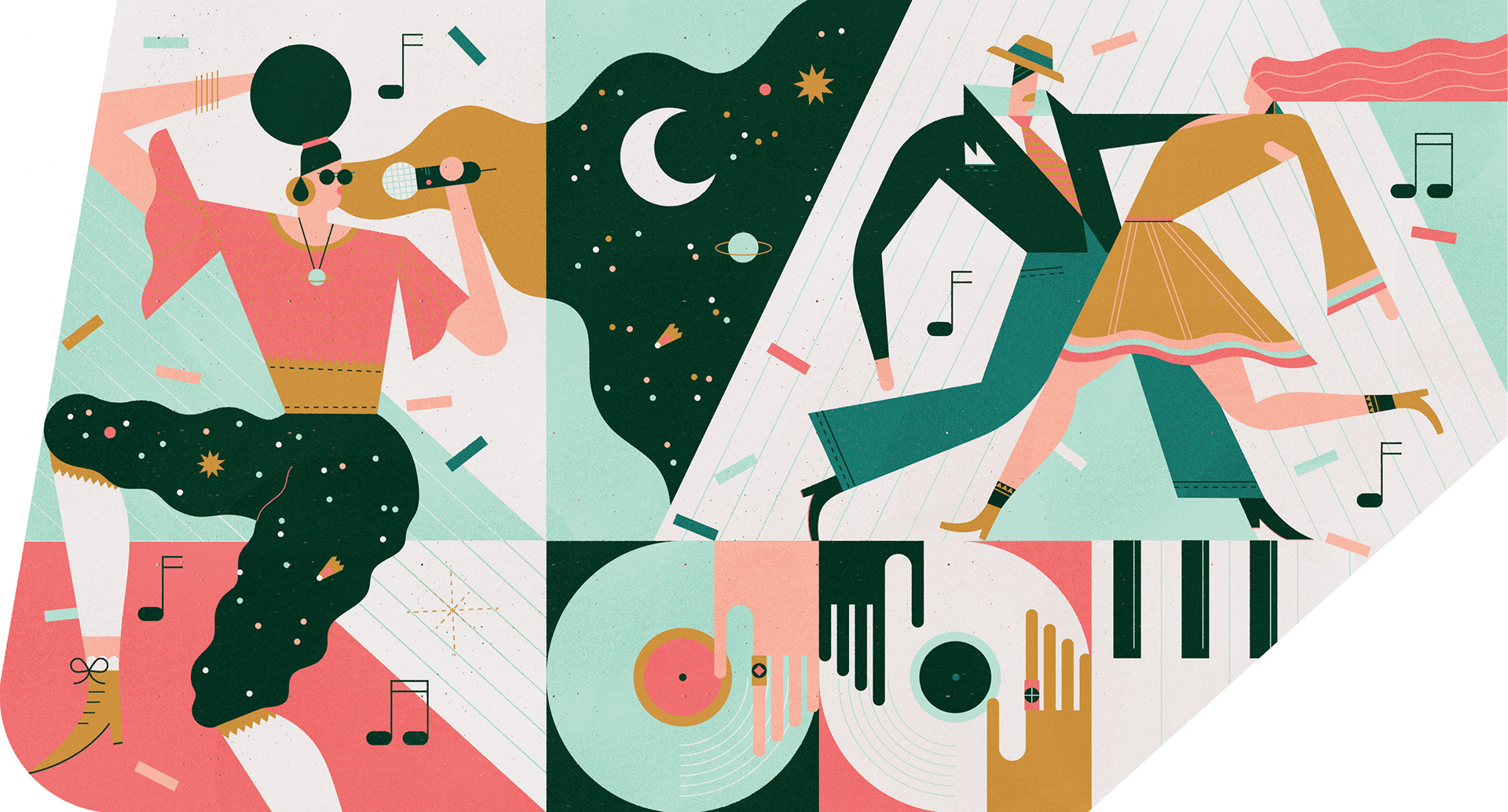 Two illustrations for an article about company year-end parties. The company featured in the article provides jazzy music, live singers, a DJ, dance floor and caterers to their employees so they can have a good time celebrating with their colleagues.  

Graphic design and art direction: 
juuni
​​​​​​​​​​​​​​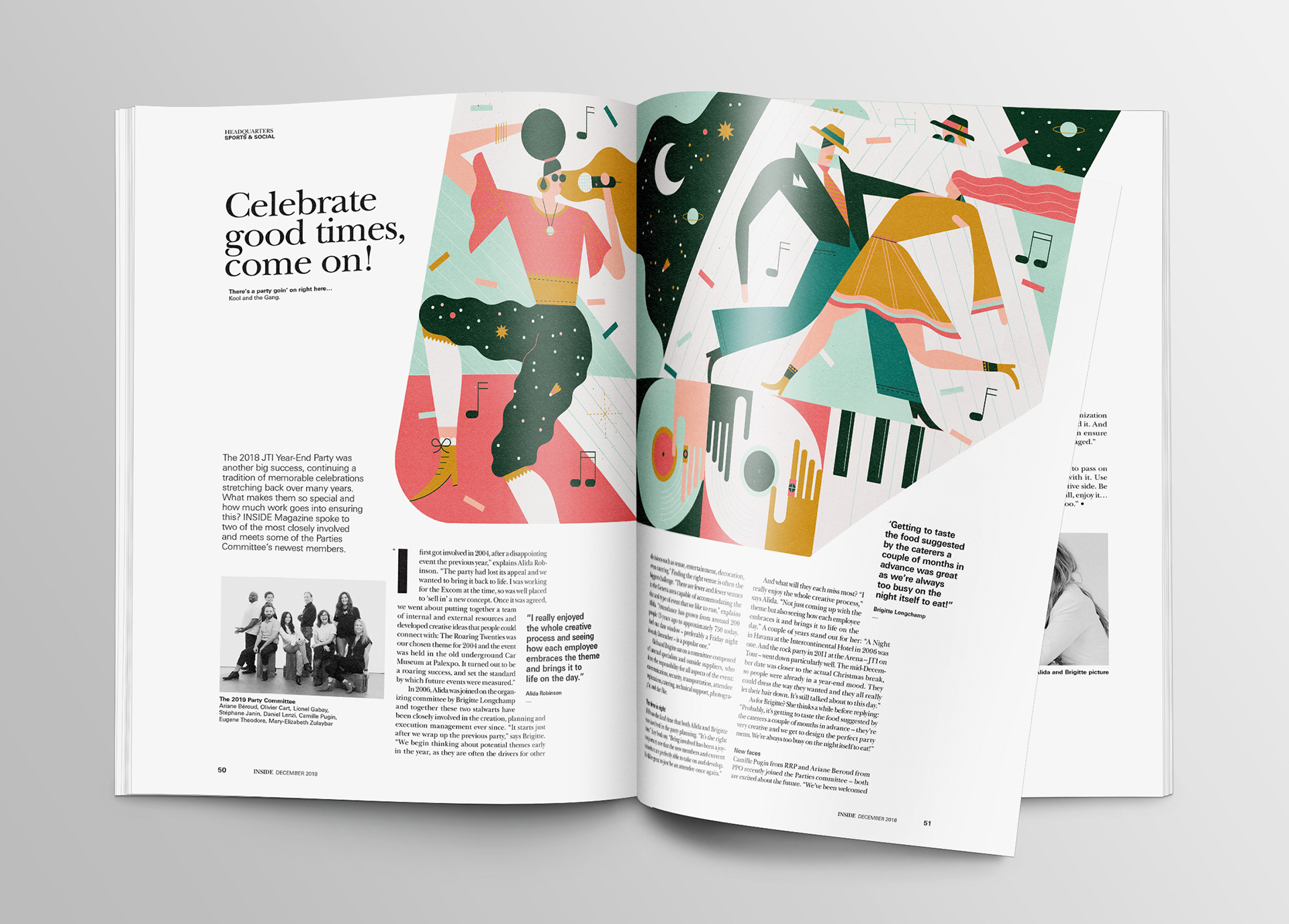 ... Second page, caterers and good memories with coworkers.