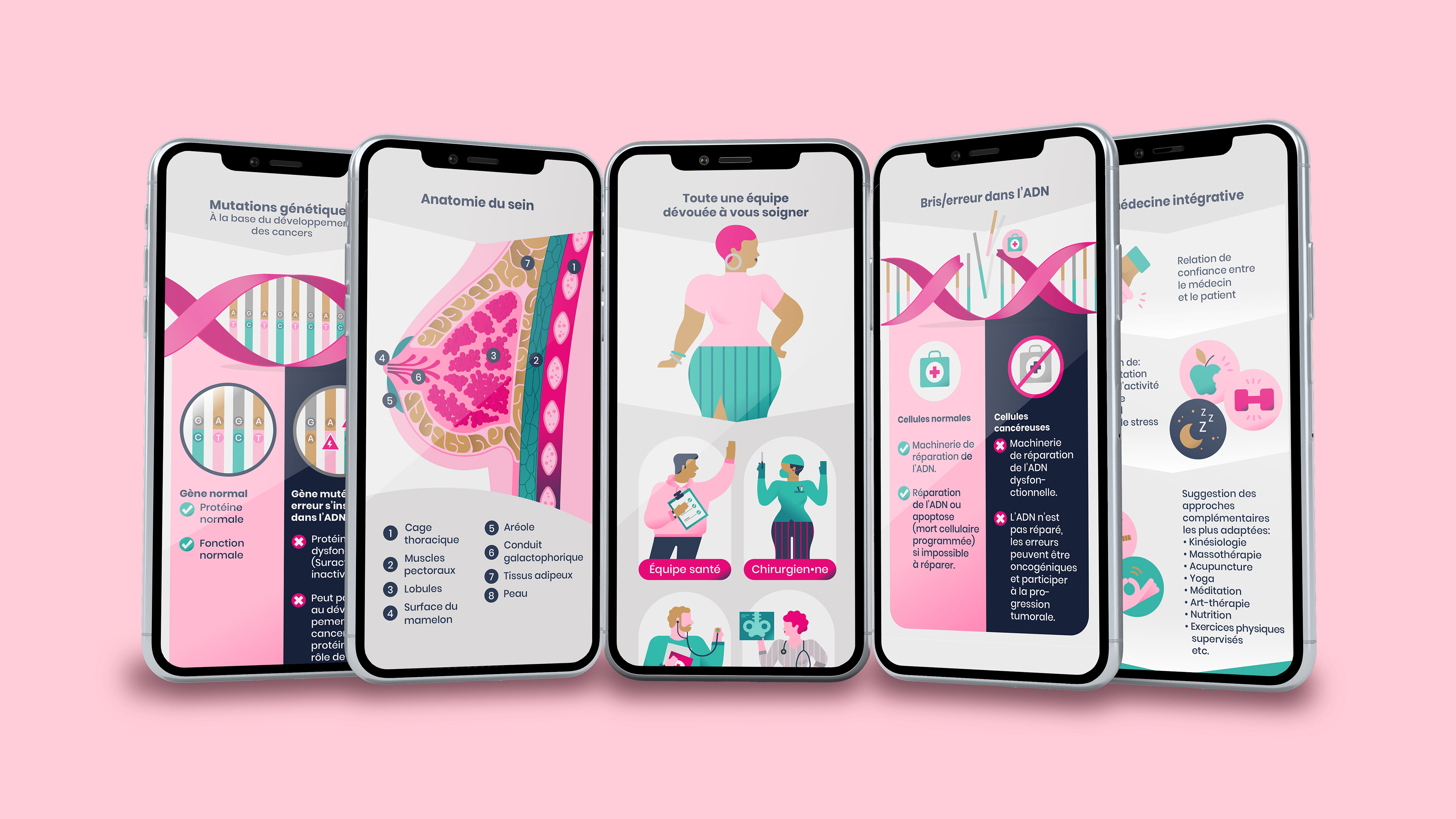 I had the chance to create multiple illustrations for the new website and app of Quebec's breast cancer foundation. My assignment was to create diagrams illustrating an explanatory text about breast cancer, its treatment, and how to approach this disease when contracting it.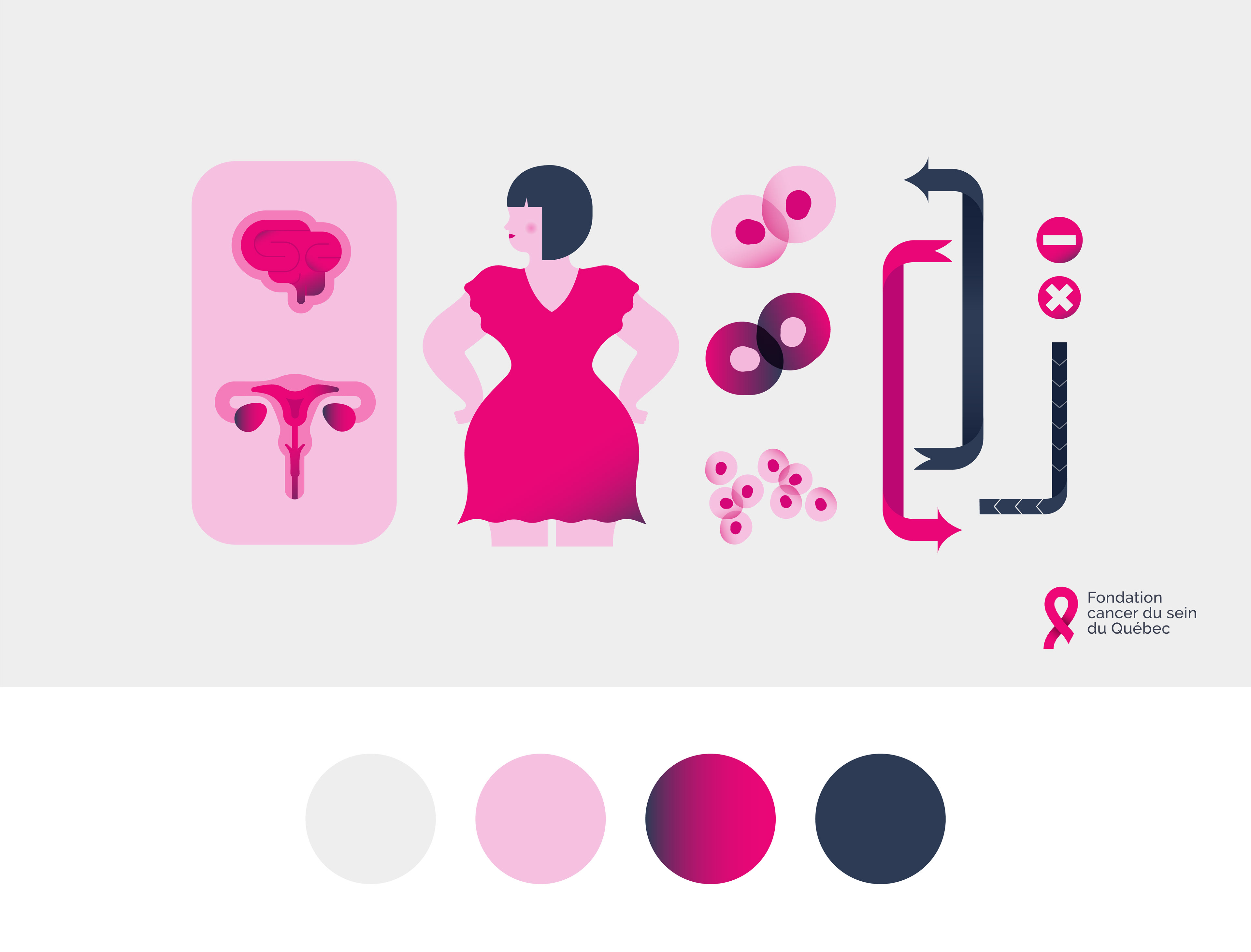 First illustration research
I first approached these illustrations by doing some research on how an arrow, a woman or a cell would look like? See the result just above!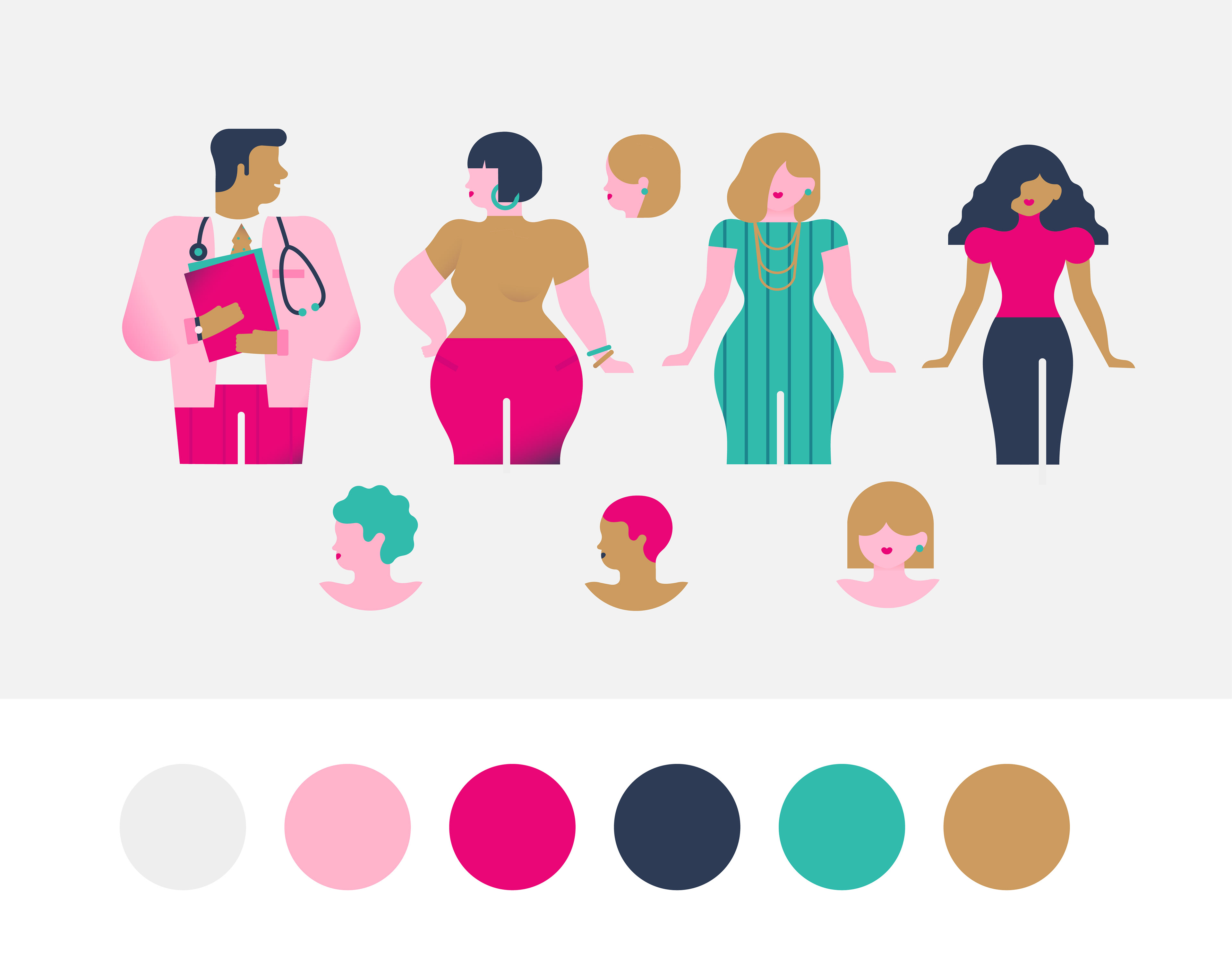 Once the first research was sent to the client, we decided to add colors to the original color palette.

You can look at the final result above and below.